Tighten Your Waistline Forever, with Adriano Cavaliere
January 11, 2020 @ 10:30 am

-

1:00 pm

$45
Want to tighten your waistline forever? And who doesn't?  You should attend my upcoming special event with my guest speaker, trainer and chef  Adriano Cavaliere.  Like most women, I found my body shape changed in perimenopause and I accumulated fat around the waist. Then I started training with Adriano and….
During the menopause transition women tend to put on weight and their bodies change shape. Fat tends to accumulate around the waist and besides being unpleasant it also increases the risk of certain diseases, like heart attacks and diabetes.
It happened to me too! Then I started working with Adriano, a professionally-trained chef and personal trainer, and I was able to tighten my waist! But that wasn't the only thing Adriano help me with. With exercises to strengthen and tighten the core, to improve posture, balance, and breathing, and a nutritious, wholesome healthy diet,
I was able to lose 4 kg (8 lbs) and fit in my sexy grey dress again
.
In this workshop I will help you to understand:
What goes on in your body and mind during the menopause transition
How hormone changes affect your metabolism, your weight, your shape, your stamina, and your willingness to exercise
My guest speaker, Adriano Cavaliere, will talk about his 6 Foundational Principles:
Eating – quality food for your metabolic type
Drinking – half you body weight in ounces per day
Sleeping – quality sleep, when and for how long
Thinking – positive thoughts, not stinking thinking
Moving – quality movement, and facts you don't know
Breathing – why it's so important
Discussion on the wheel of life assessment
Bring your exercise mat, wear comfortable clothing, and be ready for light exercise!
Adriano will demonstrate some movement and will share some healthy recipe salads from his collection.
Teresa will sell products to increase energy, reduce hot flashes, and help you feel sexy again!
Time for Q&A and to sign up to train with Adriano 101!
Learn more and register here.
Adriano's Bio
Adriano is a professionally-trained chef and personal trainer with 17 years of experience in hospitality and 10 years in the fitness industry. He has evolved his practice in a unique way that combines both nutrition and exercise. "Food that is delicious, nutritious and movement with a scientific approach". Adriano's Health Services @lifestyle_chef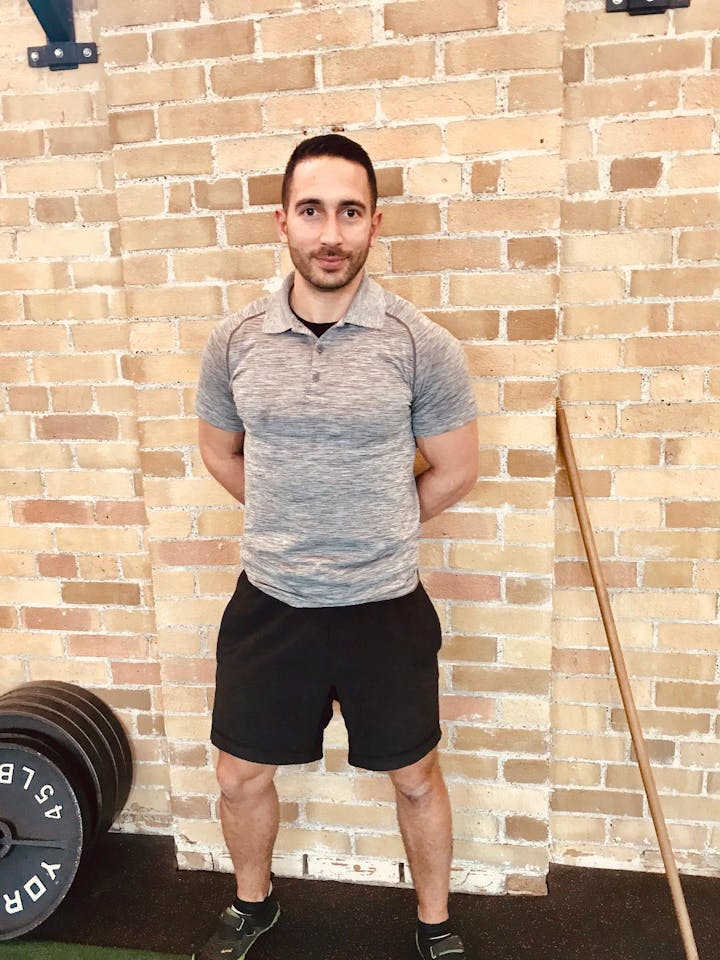 Come out for a few hours of fun learning and tighten your waistline forever!